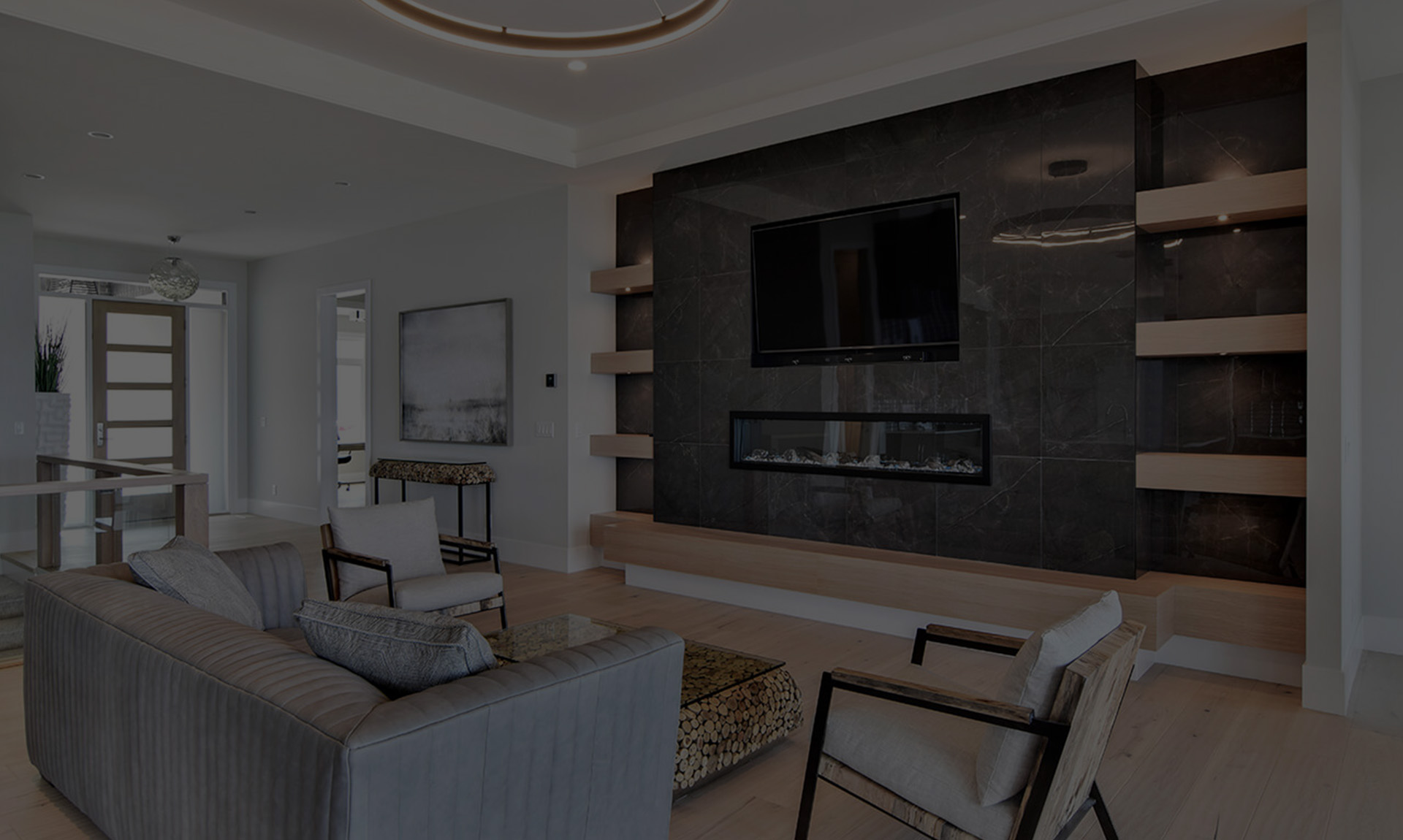 Gorgeous Woodwork
Throughout Your Home.

Customized for You.
ABOUT US
DISCOVER THE BEST CABINETRY & FINISHING IN THE OKANAGAN
---
Millworking can be a talent that's easy to learn, but difficult to master. Our team is proud to say that we've achieved master-level by consistently following and practicing what's new in carpentry and finishing markets. Through our continued work, we've managed to stay on top of the latest trends. We've set up alerts and reports that inform us on what's happening in the U.S cabinetry industry given that market is ahead of Canada.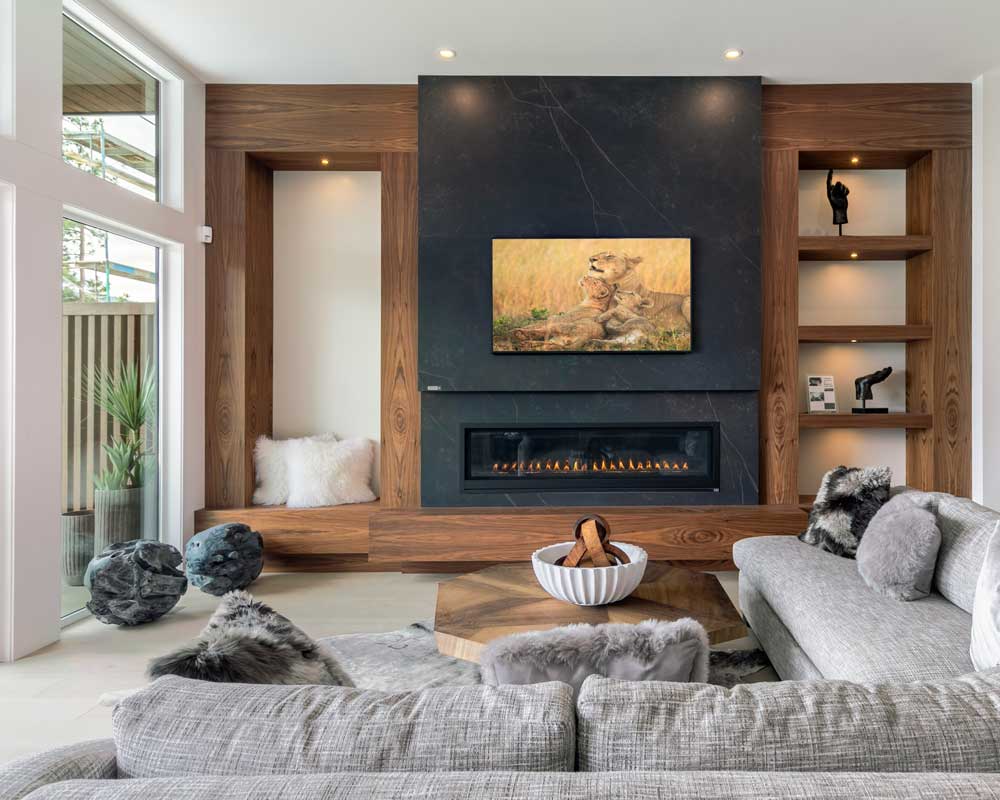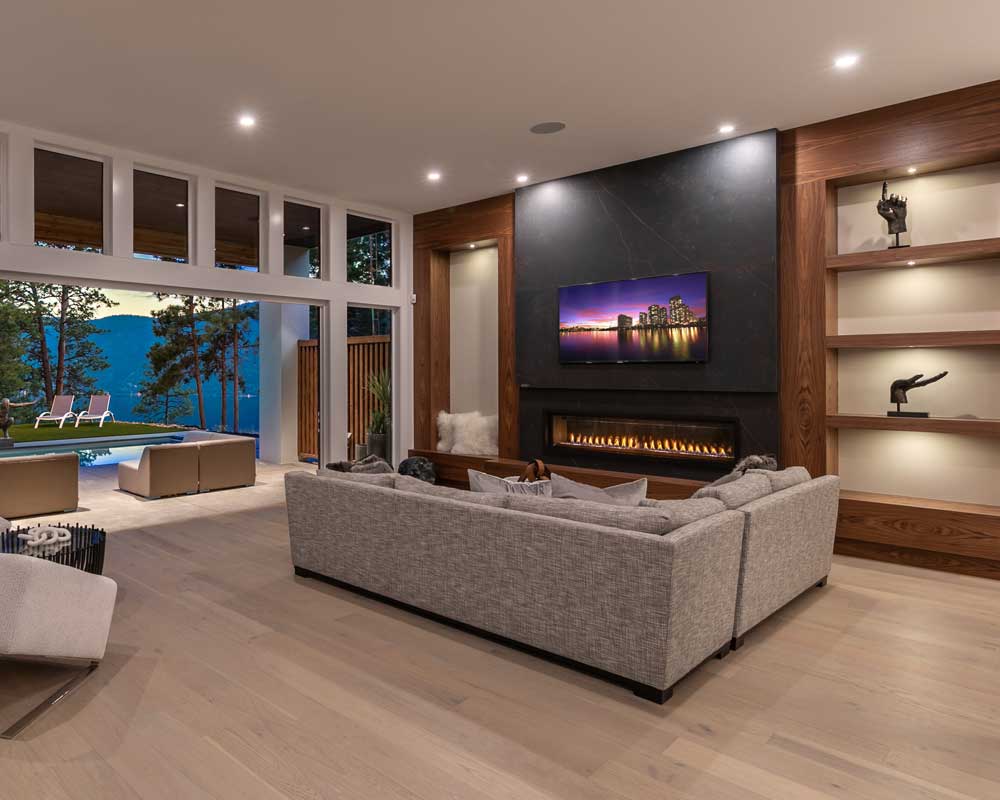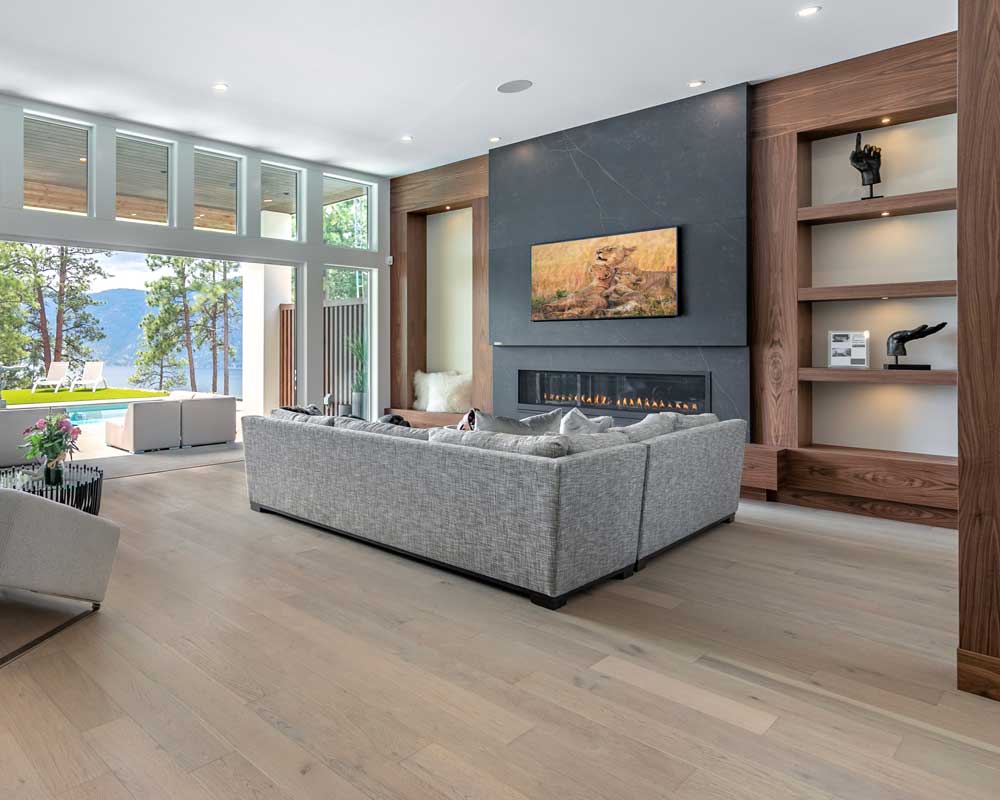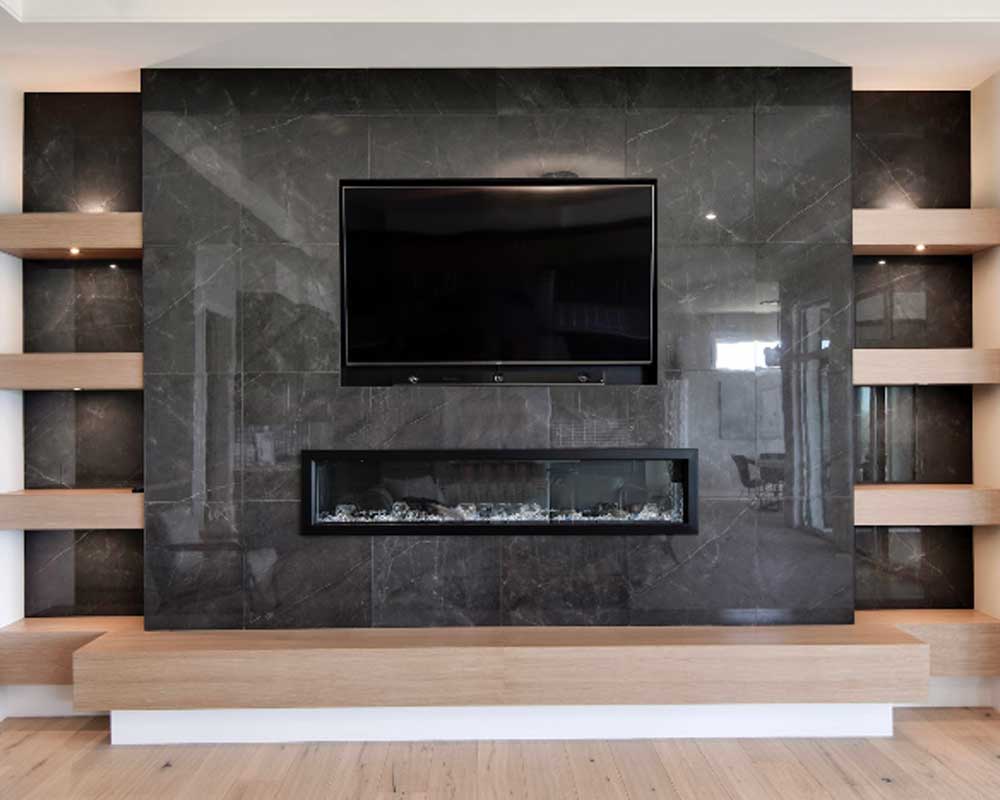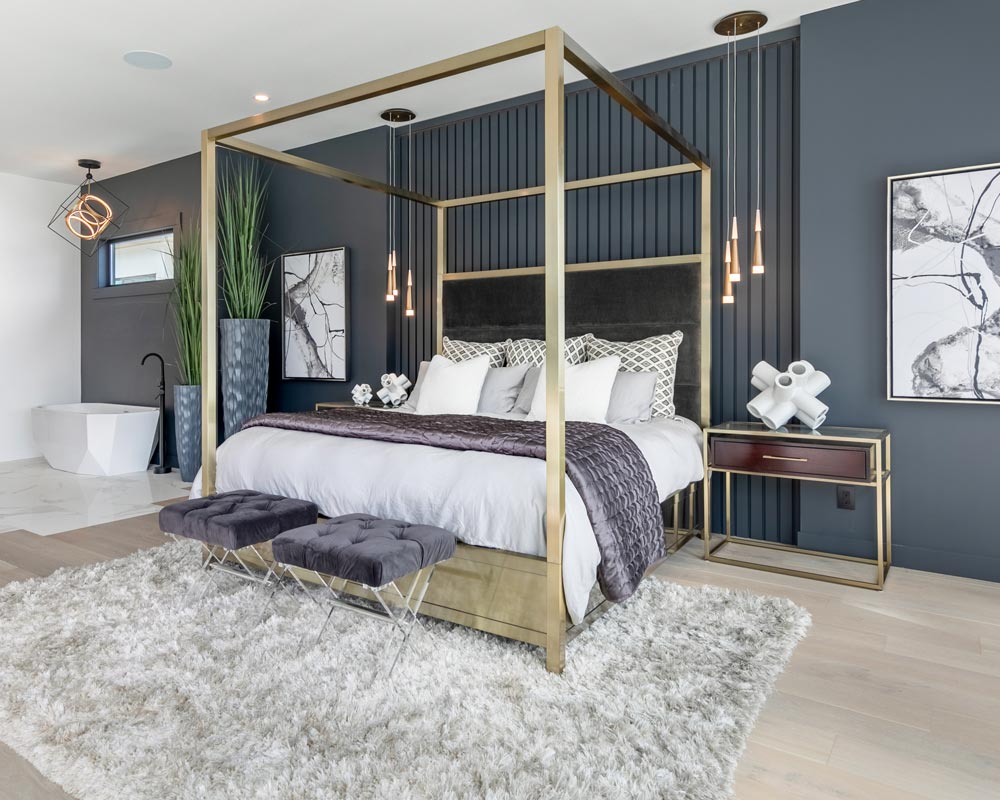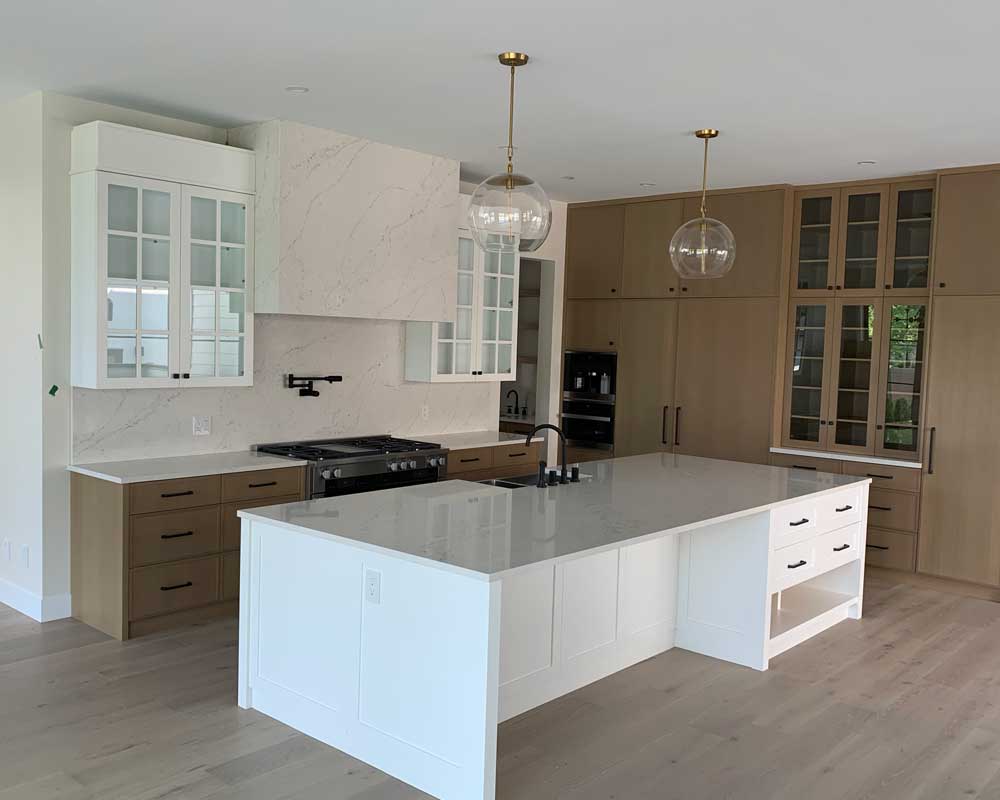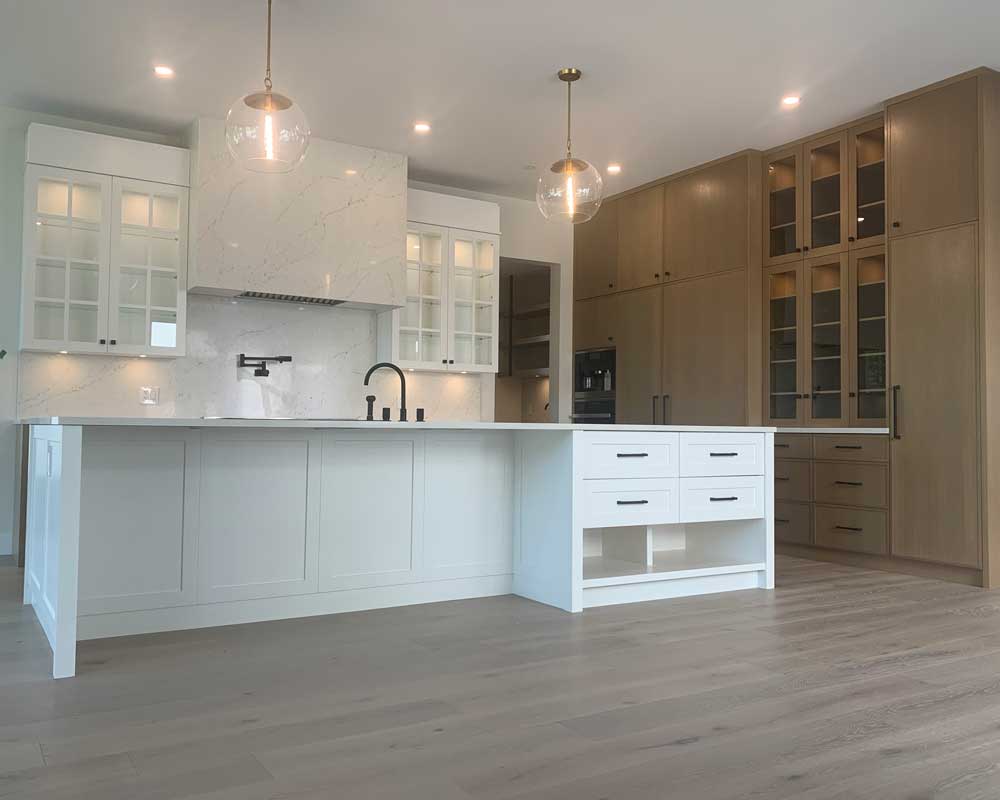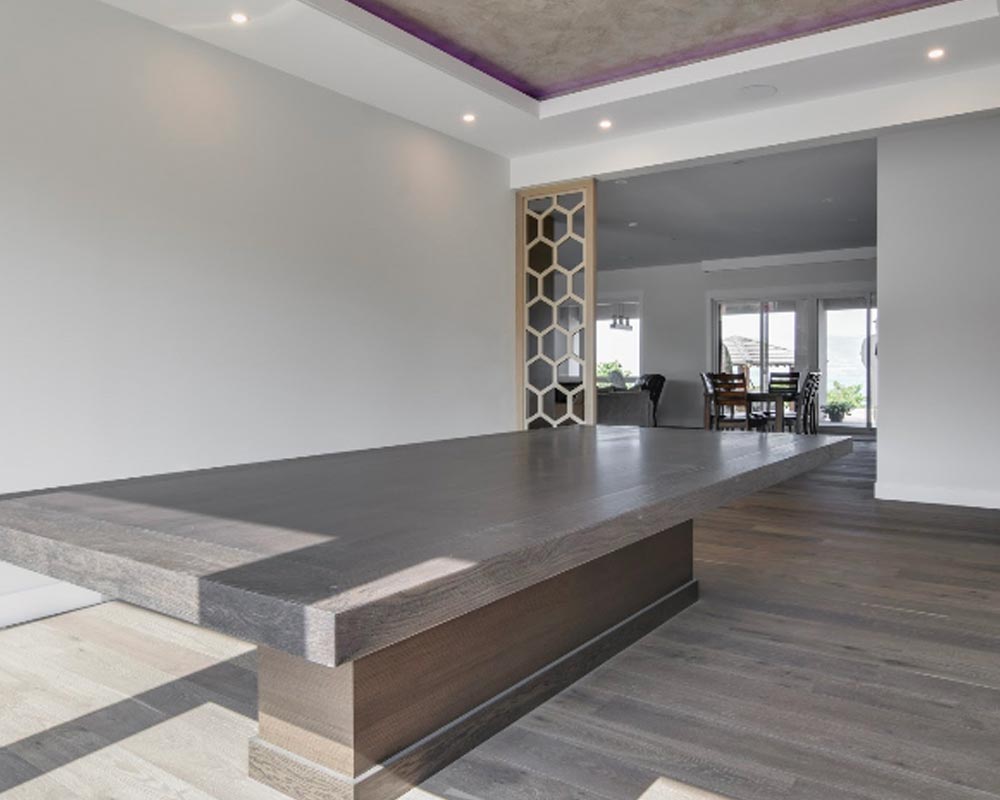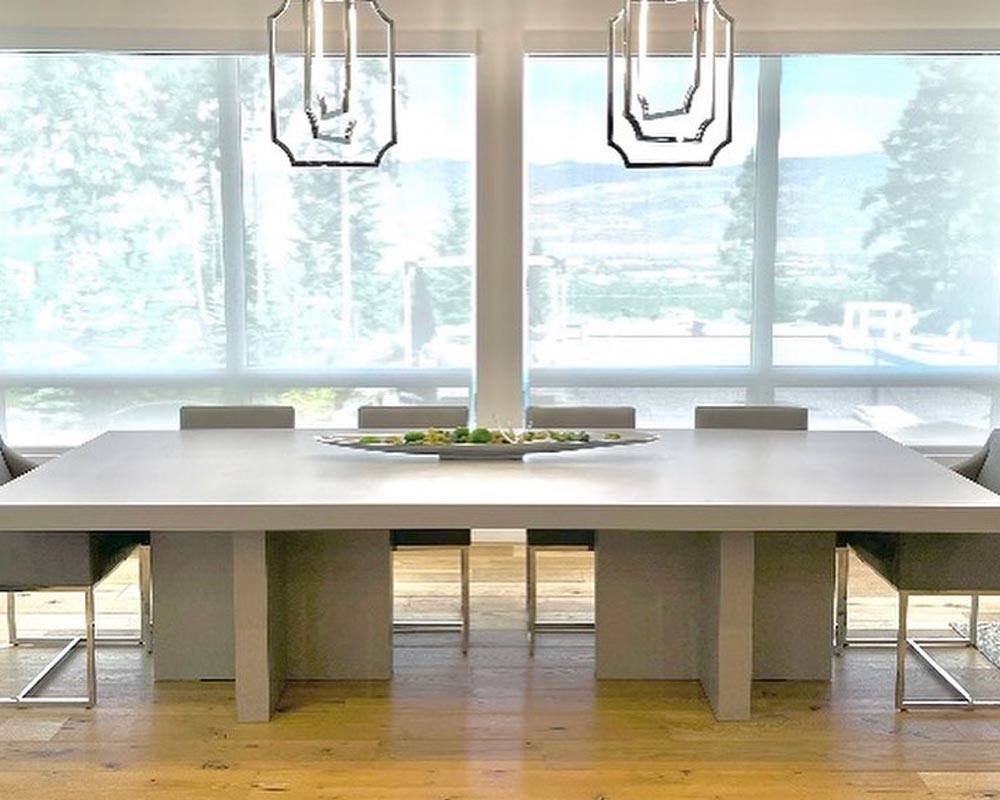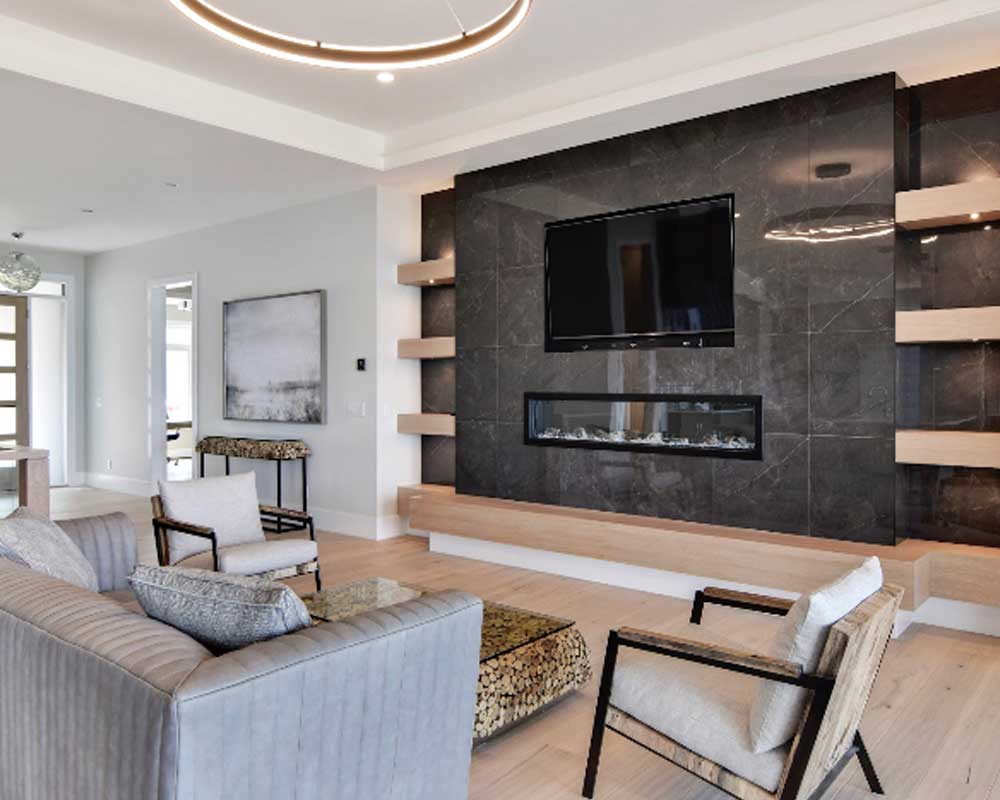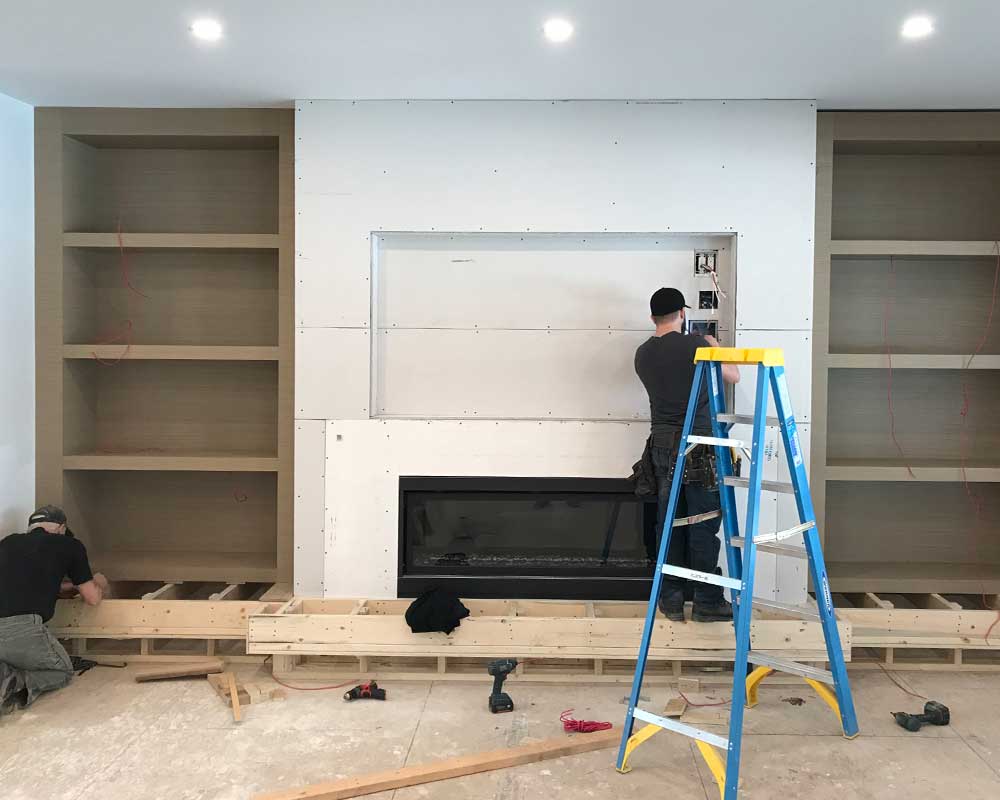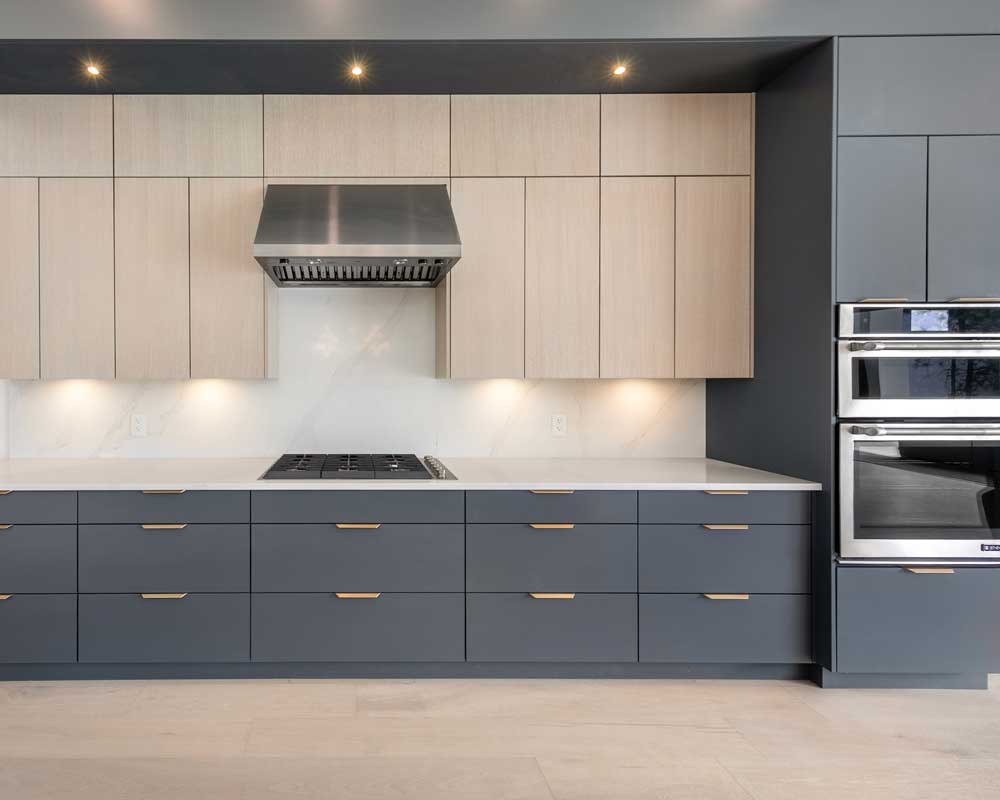 Why Choose Green Triangle?

---
Work Closely with Builders & Designers
As finishing carpenters, we work closely with the designers and builders you hire to ensure the final project is completed above and beyond your expectations. We are engaged in your build and fully understand that we're building YOUR dream.

---
Unparalleled Attention to Every Detail
Our work is done in an intricate fashion to take projects to the next tier of luxury. We ensure everything is done correctly, and our attention to detail is guided by how much we care about the homeowners we work with as well as any other builders they hire.

---
Involved Right from the Very Beginning
We get involved in projects much earlier than our competition. Our goal is to be proactive and guide the project to ensure it's done correctly and ready for our team to start working. Our process prevents any costly mistakes before our staff gets started.

---
Ultra-Modern & Ahead of the Curve
We stay on top of the latest trends and make sure the creative aspect of our business is up-to-date. We strive to give our clients high-quality craftsmanship and construction as well as the best-looking finishes on their dream home.
---
---
OUR SPECIALTIES
---
If you're looking for the best in millwork and carpentry, you're in the right place!
THE FINISHING TOUCHES
FINISHING CARPENTRY FOR A
STUNNING

INTERIOR
---
As your home is completed, call on The Green Triangle to apply that final touch to convert it from good to incredible. A beautiful splash of hand-crafted wood anywhere in the home can add a "wow" factor.
We know that every detail counts. Trust us to install modern 'hanging' doors, crown moulding and trim, or any other small details to make a room stand out, get noticed, and perfectly match your style.
FROM TOP TO BOTTOM
ACCENTED WALL AND CEILING WOODWORK
DESIGNS
---
We're experts at creating and installing accented wood pieces to enhance walls & ceilings. We can also craft beautiful exposed beam designs and custom sliding door solutions to add a touch of finesse.
Adding custom finishing to your home takes the space up a notch and is sure to turn heads. We provide an impeccable blend of 'natural' and 'stylish' that is often difficult to get just right.
---
KICK BACK AND RELAX
ULTIMATE

ENTERTAINMENT & STORAGE UNITS
---
No need to spend hours searching for perfect pieces of furniture when we can custom-build it directly into your home. We enjoy building theatre and tv units to match your personalized specifications.
We also apply a similar strategy and planning to create custom storage and display units for your entryways, mud rooms, and rec rooms. We offer ultimate customization for these types of carpentry.
LIVING ROOM ELEGANCE
STRIKING

FLOOR-TO-CEILING FIREPLACE CENTREPIECES
---
GTC builds surrounds for your fireplaces that are unrivaled in the Okanagan. Let us transform a standard mantle into something remarkable with a design to match the room but also demands attention.
We take the traditional shelf-style mantle and create a piece of art that acts as the centerpiece of your living room. We incorporate your ideas to draft designs for art, screens, or anything you desire
ADD A PERSONAL TOUCH
CUSTOMIZED

WOODWORK
---
To be honest, there's not much in the Woodworking industry we haven't done, and there's nothing we wouldn't do again. If you have an idea for something you want made out of wood- we can do it!
If you need doors, cabinets, accents, custom furniture, solid surface counters, baseboards, let us know. If your custom job isn't listed here, give us a call or send an email so we can get started.
HOW WE WORK
OUR PROCESS MADE
EASY FOR YOU
Building or renovating a home is stressful enough.
Let our fine-tuned process make it all easier.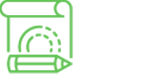 We inspect your blueprints and ask any additional questions if needed to avoid issues or problems later on.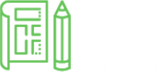 We take your vision and craft your drawings, revise them, and ensure you're in love with the final product.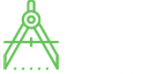 We do a pre-build layout & measurement to make sure everything fits, and no delays occur during construction.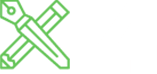 We install your custom build while never cutting any corners – unless, of course, the design requires it.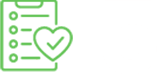 We get your approval, and in case you request any revisions, we make sure the work is to your satisfaction
Don't Just Take Our Word For It
My wife and I engaged with Green Triangle Contracting Inc (GTC) to help with a kitchen and fireplace upgrade we undertook in a home we had purchased at Sunset Ranch in Kelowna. The work was to relocate a large existing kitchen pantry cabinet, then manufacture and install two new cabinets for wall ovens and a gas cooktop, new crown molding and soft close on all cabinet doors. GTC also manufactured and installed a Hickory desktop across bay windows in the nook area of the kitchen. Lastly, GTC manufactured and installed a new Hickory mantel for the fireplace. Stephen Stewart was great, he listened to our ideas and helped with the design of all the above, his extensive knowledge of wood and carpentry were invaluable. The install team were also highly skilled with excellent customer service and worked around the disarray we had while moving in. They were all very good and the work was completed in a timely manner. My wife and I are very pleased with the end result and would highly recommend Green Triangle Contracting Inc and Stephen Stewart.